The beautiful and vibrant city of Gothenburg is expecting 150 000 new inhabitants the next 20 years. New apartments, working places and service facilities will be built. The city is at the same time vulnerable, situated on the North Sea coast and passed by the biggest river in Sweden. Water has since the founding of the city 400 years ago played a most important role for the city planning, and will do so also in the future.
The conference Embrace the Water aims at gathering urban planners and water professionals from around the globe in order to share experiences and projects on the opportunities and threats of water in modern, sustainable and innovative cities. The conference contributes to celebrating the Gothenburg 400 year's jubilee, and to the IWA Cities of the Future programme.

Message from the mayor of Gothenburg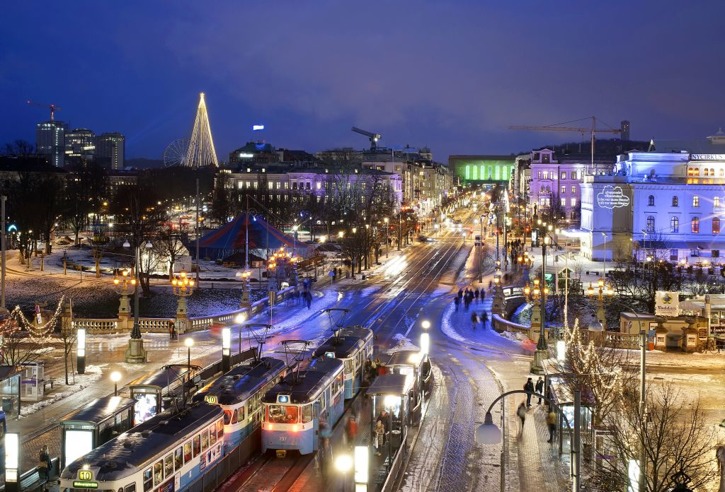 Gothenburg is a port city with a strategic location between Oslo and Copenhagen. It has a population of around 533,000 and is Sweden's second largest city. The Gothenburg region has a population of 1.1 million.

Gothenburg first started being built in 1619 on the initiative of King Gustaf II Adolf, and it received its city charter in 1621. The city was built and organised by the Dutch and Germans, and during the 18th century it developed into a prospering shipping and trading city, partly thanks to the Swedish East India Company.

IN THE GOTHENBURG REGION WE THINK GREENER
With roots stretching back to the days of heavy industry, our region has made the successful transition from an industrial heartland, to a greener, cleaner waterfront metropolis. It is this journey that has created a world leading greentech cluster in the Nordic region. Green Gothenburg shares this environmental know how, while helping foreign representatives initiate contact with green tech companies in the Gothenburg region. Together, we think greener.

Gothenburg is a sustainable and smart city. With a fully integrated approach to city energy flows, Gothenburg is rapidly progressing towards a low carbon economy. The city stands out thanks to its target to reduce its consumption based carbon footprint from 8 to 3.5 tons per capita by 2035.