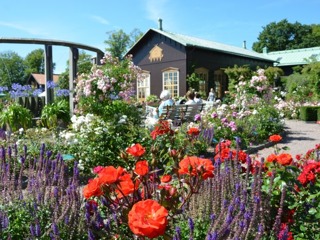 The welcome reception will be held at the restaurant Trädgår`n in the garden Trädgårdsföreningen, on Monday (12th June), at 19.00 (7 pm) and is hosted by the Göteborg City.

Trädgårdsföreningen is located just 200 m from the conference venue. The garden holds one of Northern Europe finest rose gardens. Every summer over 1 200 different kinds of roses bloom. So please take a stroll to enjoy the flowers, the trees and the serenity of the garden.

At the welcome reception you will be welcomed by an official from Gothenburg, be served a buffet, receive a drink, and, of course start networking.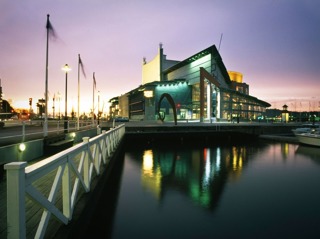 A gala dinner will be held at GöteborgsOperan (The Gothenburg Opera house) on Tuesday (13th June) evening, at 19.00 (7 pm).
GöteborgsOperan opened in 1994 and is located in the central Gothenburg harbor. Here you can enjoy opera, modern dance, musicals and concerts, all under one roof. When the architect Jan Izikowitz designed the building he drew inspiration from the world of opera. But also in the splendid fairytale landscape surrounding Gothenburg harbor. Silhouettes of ship hulls, wind-filled sails, bridges and harbor cranes are visible in the architecture of the building.

The conference dinner promises to be a night of fantastic entertainment accompanied by fine food and wine.