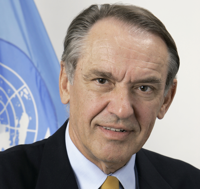 Jan Eliasson is a well-known Swedish and international diplomat. He was the deputy secretary-general of the United Nations from 1 July 2012 to 31 December 2016. He was elected President of the United Nations General Assembly, for its sixtieth session 2005-2006. Eliasson served as Swedish State Secretary for foreign affairs from 1994 to 2000 and as Swedish Minister for Foreign Affairs in 2006. In the UN he has been mediator in the Iran/Iraq conflict, in the Nagorno-Karabakh conflict and in Darfur Sudan, and active for the UN in countries such as Somalia, Mozambique and the Balkans. He has a profound interest in water issues, in particular for the developing world, and was the first chairman of Water Aid, Sweden.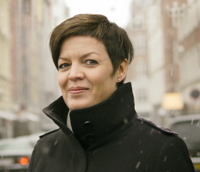 Helle is Founding Partner and CEO of Gehl. She started Gehl with Professor Jan Gehl in 2000. Through her leadership, strategic and organizational talent, the office has developed a knowledge base and experience portfolio that is respected internationally in the field of urban design and urban development. Over the years of its existence, Gehl has been awarded multiple prizes and recognitions for their contribution to making cities more livable and sustainable around the world.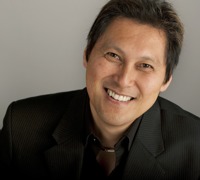 Tony Wong is Professor of Civil Engineering at Monash University and Chief Executive of the Cooperative Research Centre for Water Sensitive Cities with research hubs in Brisbane, Melbourne, Perth and Singapore. Tony is internationally recognised for his research and practice in sustainable urban water management and water sensitive urban design. His expertise has been gained through consulting, research and academia. He provides strategic advice to governments and industry. And has led a large number of award-winning urban design projects in Australia and overseas. Tony was elected Fellow of the Australian Academy of Technological Sciences and Engineering in 2014. He was awarded the Australian Institution of Engineers 2010 Civil Engineer of the Year, cited as having defined "a new paradigm for design of urban environments that blends creativity with technical and scientific rigour".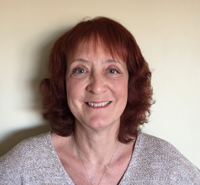 Carol Howe is Director of ForEvaSolutions and a pioneer for integrated urban water management. She led the award winning SWITCH project focused on moving ten global cities to sustainable and integrated water management and directed the Australian Government's Future Cities programme that brought together water, transport, energy, indoor air and buildings research. Her recent work focuses on institutional change in the water industry including the recent "Pathways to One Water" report, understanding collaboration between planners and water professionals, exploring decentralized water-energy opportunities and inter-organization capacity building. Carol has been an operator, utility manager, researcher and consultant. She is an IWA Fellow and an advisor to many global water initiatives. Her focus is on turning science into policy and practice.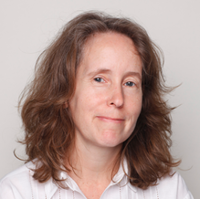 Kelly Shannon (Professor of Architecture & Spatial Sciences) is Director of the Graduate Program of Landscape Architecture + Urbanism program at the University of Southern California (Los Angeles). She holds a part-time appointment at the Faculty of Engineering, Department of Architecture at KU Leuven (Belgium). Shannon's design research is at the intersection of interpretative mapping, projective cartography, urbanism and landscape with a focus on water urbanism. Her research engages numerous contexts, primarily in the public sector, focused on the development of robust landscape structures as a form of resilience to deal with contemporary design challenges at the territorial and urban design scales. She has worked extensively with the Vietnamese government on city and regional plans, particularly in the Mekong Delta. She edits a book series, Explorations of Urbanism, of which there has been two volumes on water: Water Urbanism (2008) and Water Urbanisms East (2013).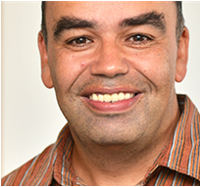 William Veerbeek is one of the founders of the Flood Resilience Group at UNESCO-IHE, Institute for Water Education in Delft, The Netherlands. He has a wide experience in flood adaptation of urban areas in The Netherlands as well as internationally. His work was instrumental in the refinement of national flood impact assessment tools, which were tested in Dutch paradigm shifting projects like UFM-Dordrecht and Rotterdam-based projects in the Dutch Knowledge for Climate programme. He worked extensively in megacities like Beijing, Dhaka and Mumbai where his work focussed on the development of long term urban growth projections and their impact on future flood risk. Strengthening UNESCO-IHE's mission in capacity development, William has been training many cities in climate adaption, especially in Southeast Asia. Currently he is developing a city-to-city learning network on green-blue infrastructure in the North Sea region.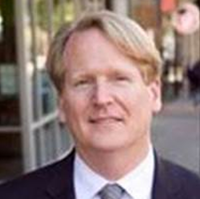 Steve Moddemeyer is Principal for Planning, Resilience, and Sustainability at CollinsWoerman, a Seattle-based architecture and planning firm. He has 25 years of experience: 11 as a consultant and 13 years as senior policy advisor to City of Seattle utilities and land use planning departments. He is an appointed member of the National Academies of Sciences Roundtable on Risk, Resilience, and Extreme Events, a member of the International Union for the Conservation of Nature's Commission on Ecosystem Management Resilient Theme group, and an Advisor to the Evergreen College Center for Sustainable Infrastructure. Steve helped to launch the IWA's Cities of the Future program starting back in 2008.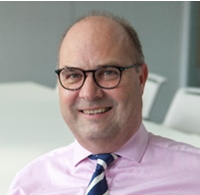 Dr Mark Fletcher is Director and Global Water Business Leader at Arup. Mark is responsible for all water and flood risk related business activity across Arup globally and has advised at a regional, national and trans-national level. He has delivered key note speeches at Stockholm World Water Week, International Water Week in Amsterdam, Singapore International Water Week as well as CoP21 in Paris and CoP22 in Marrakech. He is a Board Director of the Water Industry Forum and is on the Policy Group for the Alliance of Global Water Adaptation (AGWA). AGWA includes US State Dept, Dutch Govt, World Bank, Rockefeller Foundation, UNFCCC and Stockholm International Water Institute (SIWI) amongst its members. Mark is also on the Organising Committee for Singapore International Water Week 2018.